This year was defined by Broad Spartans' many accomplishments, celebrating milestones and raising the bar by achieving together.
When a Vision Becomes a Reality
The Edward J. Minskoff Pavilion is MSU's new home for business, forever changing the student experience.
The opening of the Edward J. Minskoff Pavilion represents a momentous milestone in the Broad College's journey to be a top-of-mind business school.
Our vision was to modernize and enhance the experience that each student will have at the Broad College. We were driven to create an innovative space to offer not only the kind of experience that every Broad student deserves but one that would inspire them to reach their highest potential.
Through private donations and support from more than 1,400 Broad College alumni and friends, including $30 million from MSU alumnus Edward J. Minskoff as the single largest gift in MSU's history, we were able to make this vision a reality.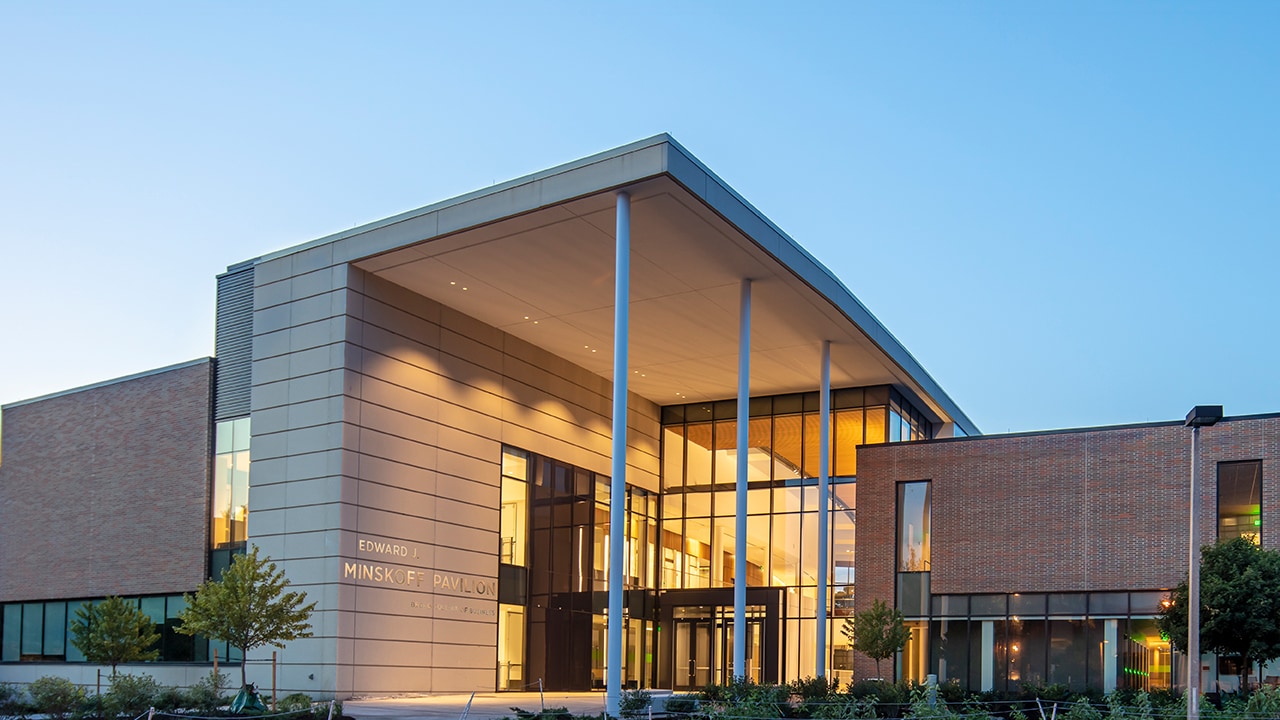 The Minskoff Pavilion was designed and built to be 100% devoted to teaching, learning and student support. From the moment you first enter the Minskoff Pavilion, you quickly take in its single-minded focus on community, collaboration and networking.
The team rooms and classrooms have been designed with flexibility in mind to facilitate collaboration. The entrepreneurship lab and team labs enhance hands-on, experiential opportunities so that students can understand and learn by doing.
We created a career management space which, for the first time, brings both undergraduate and graduate career services together under one roof. This is very powerful for employers, recruiters and corporate partners to have a dedicated space to interact with students.
To top it off, the state-of-the-art building features a glass-walled, open-air atrium with panoramic views of the Red Cedar River, all of which have been designed with energy efficiency and conservation practices in mind.
With these features and more, the Broad College is now positioned at the forefront of technology, connectivity and sustainability, which helps our community thrive in and beyond the classroom.
"The Broad student experience will be forever changed, and we are enthusiastic about the opportunities that the Broad College and MSU will have going forward."
—DEAN SANJAY GUPTA
Our ribbon-cutting ceremony last September welcomed more than 500 alumni, supporters, faculty and students to formally celebrate and showcase this achievement together as a community.
With excitement and emotion, Dean Sanjay Gupta reflected on what it took to make the project a reality and what it means for the college's future.
"The Edward J. Minskoff Pavilion is a game-changer for the Broad College of Business — one that raises the bar for how we will prepare the business leaders of tomorrow," Gupta said. "The Broad student experience will be forever changed, and we are enthusiastic about the opportunities that the Broad College and MSU will have going forward."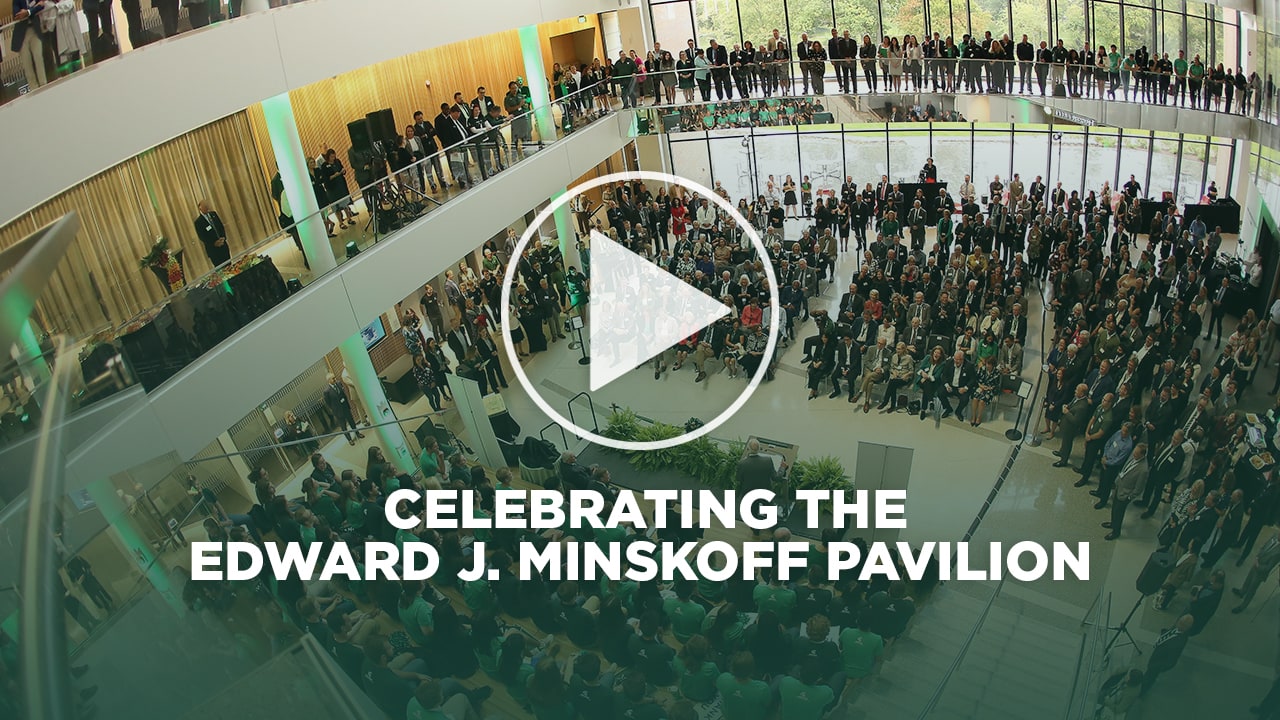 Alongside Gupta and MSU President Samuel L. Stanley Jr., M.D., Minskoff attended the ceremony and spoke about how he was able to support the growth of his alma mater.
"An education at Michigan State gave me the tools I needed to get my start in business, and it's an honor to provide future generations of Spartans a place to prepare for their futures," Minskoff said. "I am grateful to be a part of the school's future and look forward to seeing the Broad College attract top students to its programs."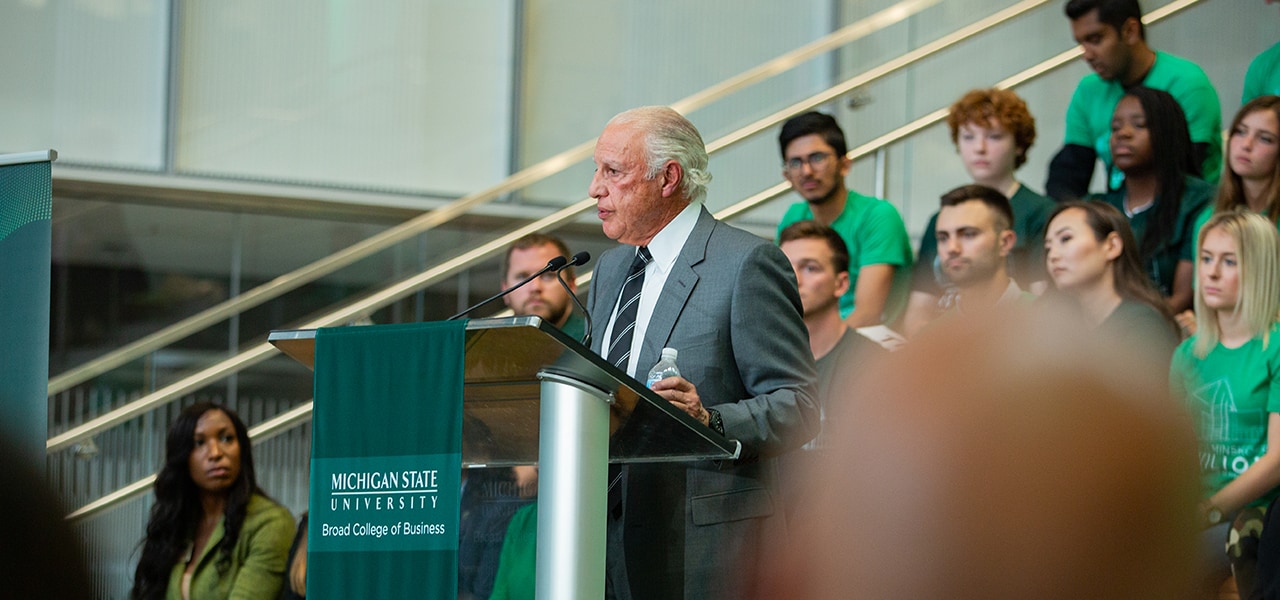 Those in attendance also had the pleasure of sharing this special moment with Eli Broad, after whom the college was named in 1991 for his generous support of the Full-Time MBA program. Eli and his wife, Edythe, have a lifelong commitment to MSU, giving nearly $100 million over the years, including a $25 million challenge grant to kick off fundraising for the Minskoff Pavilion in 2014.
"I am thrilled seeing the Minskoff Pavilion come to fruition as it is a new home for Michigan State business students," Broad said. "Having facilities and spaces like those in the Minskoff Pavilion will give our students the opportunity to hone critical business skills while learning to work with different kinds of people. I look forward to seeing the college continue on its trajectory as a top-ranked school with exceptional students, faculty and alumni."
MSU's new home for business
These investments made by Broad College alumni and friends are not just in the physical building but in the future of business education and the experience of many generations of Spartans to come. A true sign of success has been how naturally the students have taken to the new space.
"I have been completely surprised by how effortlessly the students have moved into their new home and how they are using the space as if it has always been here," Gupta said at the ribbon-cutting ceremony. "The students found the space before it was officially open and have settled in immediately, with ease.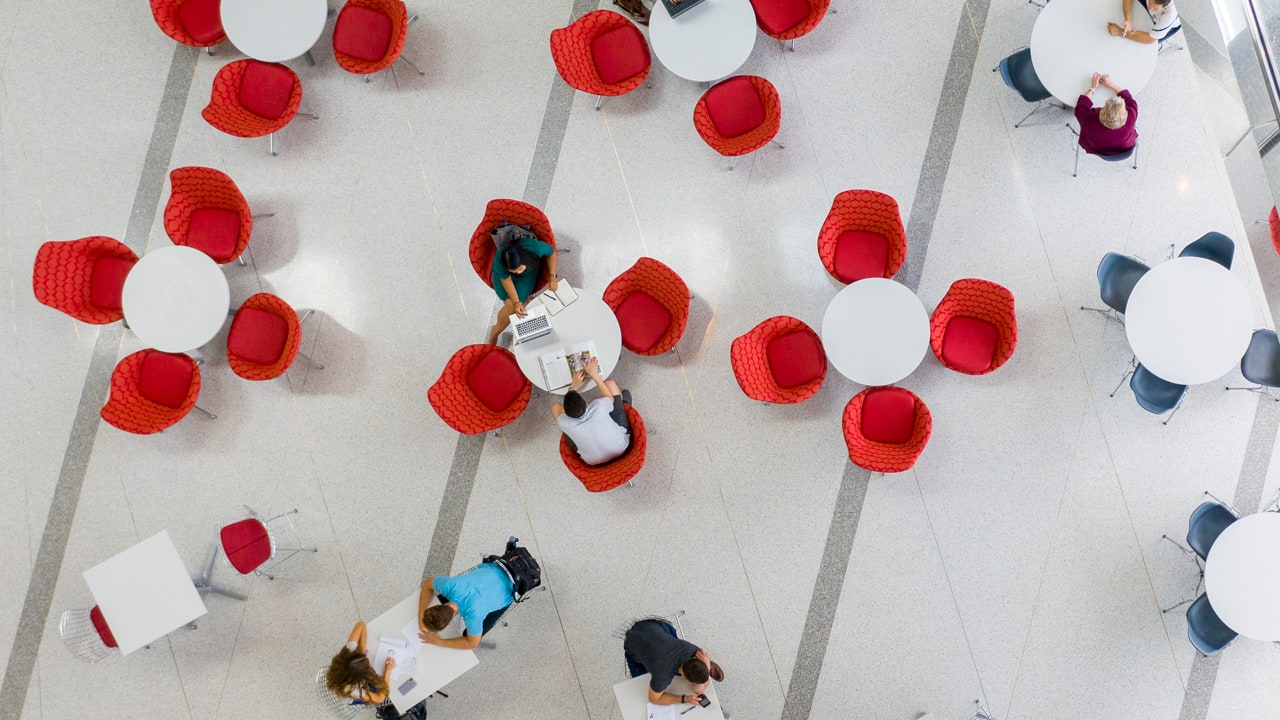 "I think that speaks volumes for how well the architects have been able to anticipate what our students need and incorporate that into the building design so that they could seamlessly transition into using this wonderful space."
The cutting-edge Minskoff Pavilion is MSU's new home for business, where Spartans Will achieve together and transform the future of business.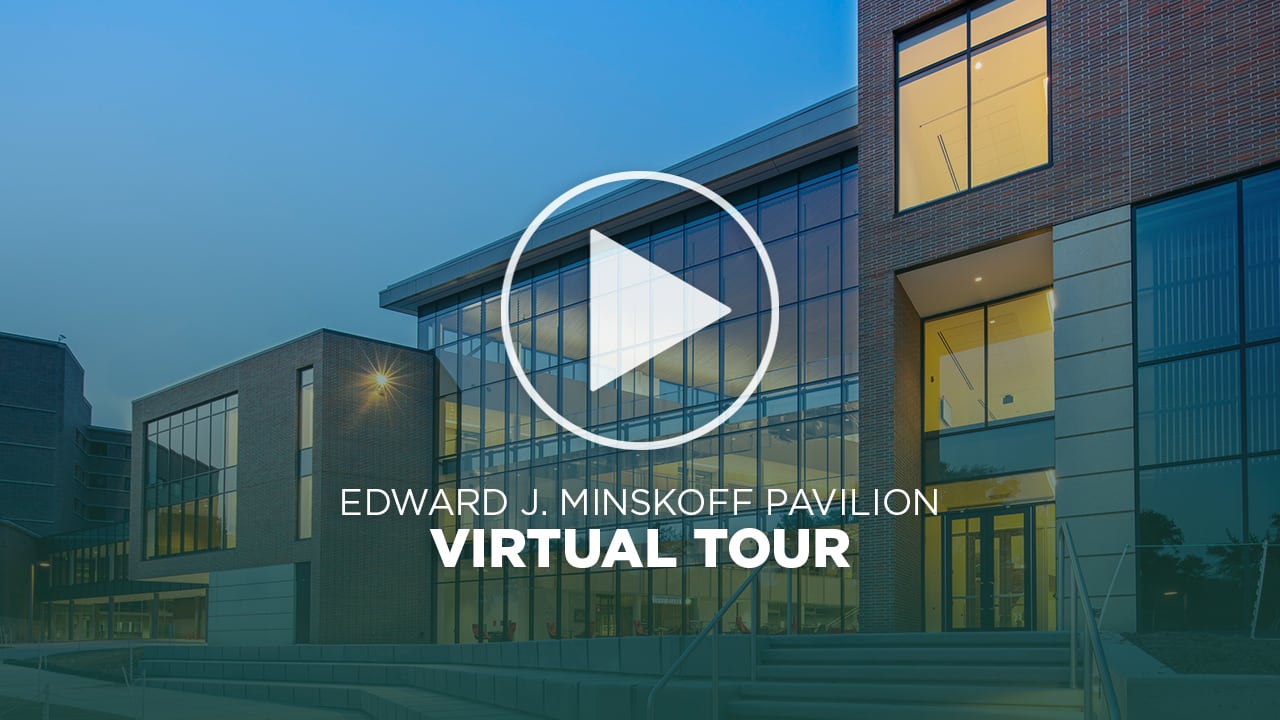 Prioritizing the Broad MBA
We lead by example, hosting events to bring our peers together and improve the future of business.
Fostering a global mindset is part of what we do at the Broad College. From partnering with our 500,000 alumni who are spread around the globe to expanding our Education Abroad initiatives that provide students with exciting international opportunities, we work hard to seek new ways to connect and innovate that take us to the next level.
As part of this effort, we've had the privilege of hosting large-scale events on MSU's campus that bring our partners and peers together to improve the future of business.
Reimagining graduate education
Recent research shows higher education enrollment numbers in decline, and news continues to circulate on application numbers dropping for graduate programs specifically. However, at a time when some universities are choosing to close their programs, we are standing tall and taking strides to strengthen and prioritize the Broad MBA program.
Our efforts haven't gone unnoticed. The Broad College Full-Time MBA program has gained a reputation for success and has been ranked No. 1 by The Economist for return on investment for four years and counting.
"We are crystal clear on our objectives and we track all changes — all experiments — against these long-term metrics," said Richard Saouma, associate dean for MBA, EMBA and professional master's programs. "Judicious project reviews and constant communication between faculty and staff has resulted in a very intentional MBA program; it's how we put points on the scoreboard in program satisfaction, job placement and post-graduate success."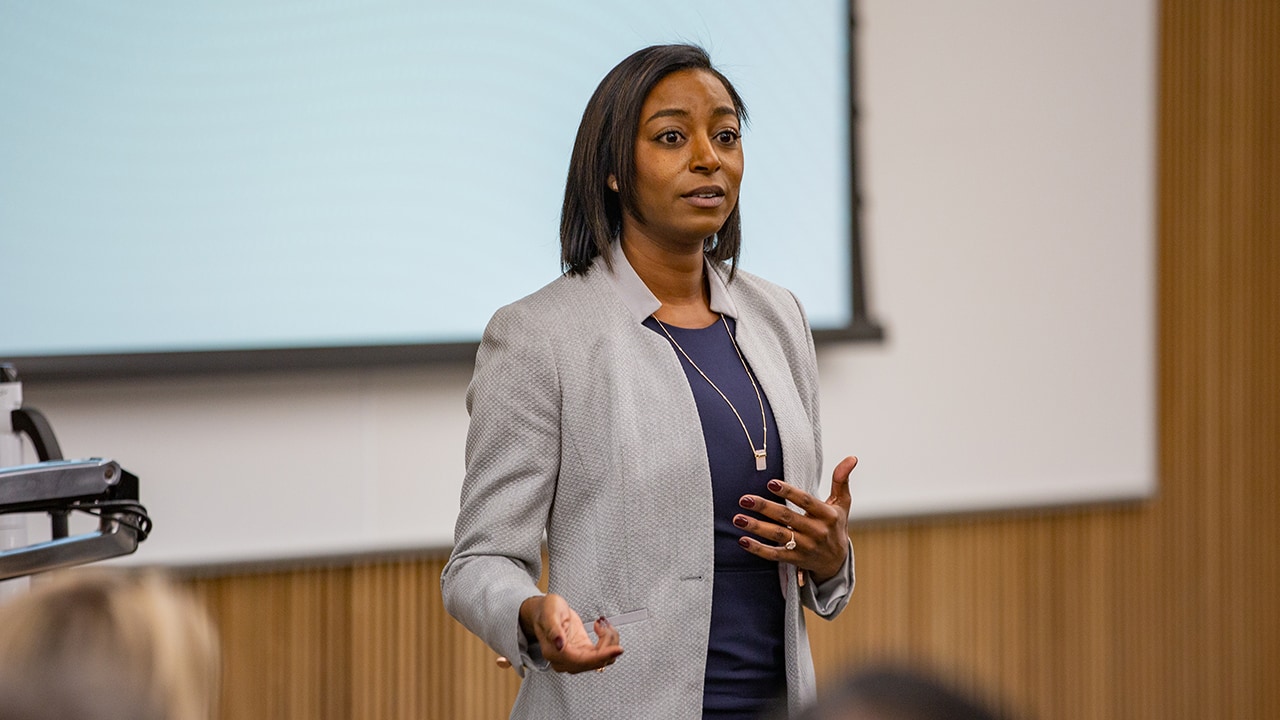 Saouma spoke alongside other MSU staff, faculty and students at the 2019 MBA Roundtable Curricular Innovation Symposium, which we proudly hosted in November. This annual event is organized by MBA Roundtable and offers a chance for business schools across the country to come together to share best practices and relevant curriculum innovations to further management education.
"It was the Broad College's first time hosting this event, and we couldn't be more proud to showcase how we're prioritizing our MBA programs," said Cheri DeClercq, assistant dean for MBA Programs.
This year's symposium welcomed 125 attendees from more than 60 U.S. universities to MSU's campus. Sessions included curriculum design workshops, corporate lectures and keynote speakers, panel discussions featuring leadership staff from various universities, and open time for networking with sponsors. Lifelong learning and reimagining the MBA were major themes covered.
"Innovation in the MBA curriculum is moving at speeds not seen in the past," said Jeff Bieganek, executive director for MBA Roundtable. "It was exciting to be surrounded by industry leaders as we discussed the opportunities and challenges of creating new models of MBA education that incorporate lifelong learning."
Broad Spartans are empowered
"This MBA has given us the power to change … We're talking about transformative education [at this symposium], and the Broad College MBA program is doing just that."
—SHANA REDD
The agenda also allotted time for an inside look into how we are transforming tomorrow's business, featuring a tour of the new Edward J. Minskoff Pavilion and discussion with current and former MBA students, faculty and staff.
Bieganek noted, "The Broad College of Business at Michigan State University set an extraordinarily high bar as this year's host and it was thrilling to experience their new, state-of-the-art Minskoff Pavilion."
Current students also shared their personal experiences and the kind of impact that the MBA program has had on their lives. Ayla Olvera (MBA '20) said she chose the Broad MBA program because she wants to change the world; she has been able to make a difference already by leading the creation of the college's first LGBTQ+ student organization.
Tony Felder (MBA '20) shared how he has yearned to belong to a community and how the Spartan nation delivers on that aspect so well. Charles Fobbs (MBA '20), president of Broad's MBA Association, shared how he has grown as a leader and, most importantly, learned how to empower other teammates to lead as well.
Shana Redd, a Ph.D. candidate in marketing and 2011 Broad MBA alumna, summed up these sentiments: "This MBA has given us the power to change … We're talking about transformative education [at this symposium], and the Broad College MBA program is doing just that."
The MBA Roundtable Symposium is one of many events we hosted this year that illustrate our commitment to fostering a global mindset. MSU serves as one of three universities in the world to host the Global Management Accounting Research Symposium, which we held in June. In addition, we hosted the Accelerating Michigan–Israeli Business Innovations Conference in November, and the Broad College Department of Supply Chain Management organized its inaugural practitioner conference in January.
Not only does our work extend around the world through notable partnerships and programmatic innovations, it also allows us to engage with peers through large-scale events where we reach higher and achieve together.
Extraordinary Support From Alumni
New partnerships, hands-on experiences and a lasting impact.
There's no question about it: hands-on experience is vital for student learning. From designing the Minskoff Pavilion as a collaborative learning space on campus to engaging and partnering with businesses off campus, we are dedicated to providing students at all levels with applied learning opportunities — or, to use a baseball metaphor, at-bats.
Thanks to the extraordinary support of alumnus Sanjay Baskaran (MBA Marketing '99) and his wife, Linda Chon, we have been able to advance the experiential learning aspects of the Broad MBA program. This year, they gifted $250,000 to directly support MBA students.
As an MBA graduate, Baskaran chose to give back to the program that was a key part of his own career path. He's been a leader for companies such as Amazon and TaxAct, and today, he's the CEO of One Technologies. He has also been a speaker in the Pung Speaker Series and shared advice with current MBA students.
As an MBA graduate, Baskaran chose to give back to the program that was a key part of his own career path.
Getting hands-on with Handsome agency
Baskaran's gift had an immediate impact, helping to fund a corporate partnership and on-site learning experience for MBA students in January. He connected the Broad College with Handsome, a digital experience design agency, for an exciting field opportunity.
"I knew the Handsome team would be a perfect resource for MSU and would be able to give students an inside look at their methodology, as well as a hands-on understanding of how their holistic approach to innovation works in practice," Baskaran said.
Handsome welcomed MBA students and faculty for a four-day series of workshops and in-the-field activities in Austin, Texas. The workshops were led by Handsome CEO and co-founder John Roescher, COO Jennifer Allen and associate creative director of strategy and experience design Travis Rimel.
"Human-centered design and innovation is something everyone in business should be practicing," Roescher said. "If we can help introduce methodologies like ours to students and the future innovators of our world, we'll do it every chance we can."
Nine second-year MBA students learned how to define market opportunities, build research protocols for contextual inquiry and in-field research, design prototypes based on qualitative and quantitative insights, empathetically interview and observe people in the field and then create and present a business case based on their lessons and research.
"The overall experience was extremely positive," Ayla Olvera (MBA '20) said. "This experience, and in particular the process, is something I look forward to sharing with my teams in the future."
The students were joined by Richard Saouma, associate dean for MBA, EMBA and professional master's programs; Ken Szymusiak, managing director for the Burgess Institute for Entrepreneurship and Innovation; and Travis Corrigan, a veteran operator and expert in digital product management from Los Angeles who flew to East Lansing every week to provide training and scaffolding for MBA students.
"Sanjay Baskaran has selflessly opened countless doors for our MBA students, from enabling special courses to personally delivering Broad MBA resumes to senior tech leaders — his kindness is incredibly humbling," Saouma said.
"Handsome had the courage to pull us in behind the curtain, onboard us to their proven processes and hold Broad MBA students accountable for the same deliverables with gentle nudges along the way," he continued. "Bridging the knowledge–doing gap is nearly impossible in a traditional classroom, which is why we are infinitely grateful for any and all opportunities that afford students safe, real-world at-bats where they can develop the muscle memory to confidently deliver everything they've learned in the classroom to the unbounded opportunities awaiting them beyond Broad."
With the support from alumni like Baskaran, we have been able to grow our programs and enhance learning experiences for Broad students. Whether they're taking the time to reconnect, showing their support or simply working together to have a bigger impact, our alumni step up and prove that Spartans Will.
Legacy of Student Success Shines On
Broad Spartans are hardworking, team-oriented and aspirational. It's no surprise they're often found in the winner's circle.
An inherent part of the Broad community is our culture of success. Whether students are competing in national and international competitions, teaming up to solve real-world problems for organizations or being recognized for outstanding and innovative work, Broad Spartans have a triumphant legacy.
A key support system for student success is the Multicultural Business Programs, which has been a pillar of the Broad College since 1986, connecting the dots for students in various stages of college life.
"Our No. 1 priority is supporting students to gain admission to the Broad College," said Ann Crain, programs coordinator and academic advisor for MBP. "We help them understand what their major looks like in the real world and what the discipline is."
MBP helps students secure their first internship experience in addition to providing tutoring and advising services. "We like to say, 'Tutoring is for students who work smarter,' and this attitude is critical to a student's success," Crain explained.
In addition, MBP embraces and celebrates the strength of diversity, often through its flagship events. These include its 19th annual Multicultural Heroes Hall of Fame Case Competition held in February, Latinx College Day and the MBS annual leadership retreat.
Engaging with local communities and global corporations
Throughout their time at MSU, students are encouraged to become involved in their local community, through student organizations and curriculum that frequently includes community engagement projects.
For the fifth year in a row, Nicholas Hays, assistant professor of management, tasked the students in MGT 474, his course on negotiations, to connect with a nonprofit partner in the community or student-run organization and use course knowledge to find a way to provide assistance.
"I think community-engagement learning projects distinguish Broad students by providing real-world experience with negotiation, as opposed to learning passively via textbooks and lectures," Hays said.
From making software improvements for a Broad alumnus to fundraising for an animal protection and wildlife preservation organization, the teams of students this year translated classroom education to real-world scenarios to make a difference.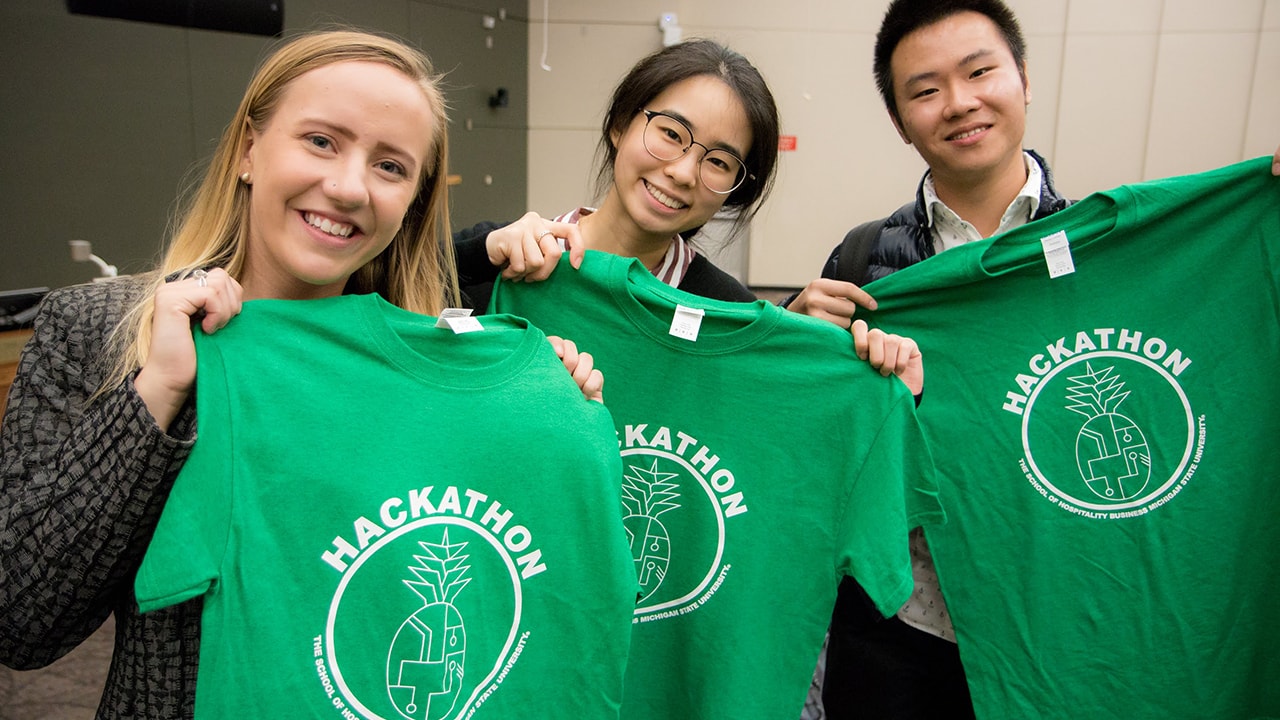 On a larger scale, The School of Hospitality Business, together with global hospitality leader Hilton, hosted the first-ever MSU Hilton Hackathon. The weekend-long event compelled Spartans of various majors to dive into data and uncover new ideas through innovative partnerships, under the guidance of Hilton's data strategy leaders.
"The Hilton team was very appreciative and walked away with working solutions to their real-world challenges … Our Spartans were poised and confident, and their efforts will make business happen for Hilton," said Jim Anhut, director of the School's Real Estate Investment Management minor.
The hackathon also served as a prime opportunity for students to make an impression on the Hilton team members and build their network.
Rachel Powell, a junior in hospitality business and member of the winning team, said, "Being involved in the Hilton Hackathon has honestly changed my career goals and trajectory. I've always liked data analytics but had never before had the opportunity to use and analyze real data to identify problems and create solutions. It was a phenomenal opportunity to push myself while working with others to create and pitch a product to Hilton executives."
Another part of our legacy of student success comes with being recognized with scholarships for outstanding work and winning competitions.
Our master's and doctoral students have been recognized with awards and scholarships that can be highly selective. Third-year Ph.D. student in accounting Aishwarrya Deore was honored as a 2020 Deloitte Foundation Scholar, marking a two-year streak for a Broad student earning this scholarship.
"The Deloitte Foundation invites applications from approximately 100 universities, and they award only 10 fellowships each year," said Chris Hogan, chairperson of the Department of Accounting and Information Systems.
Deore shared that the dedication and involvement of Broad faculty is not only what brought her to MSU, but it's also what keeps her going.
"Faculty here are always pushing students to do their best to generate high-quality research and are with us every step of the way," Deore said, noting that this level of collaboration and involvement is not common at many schools.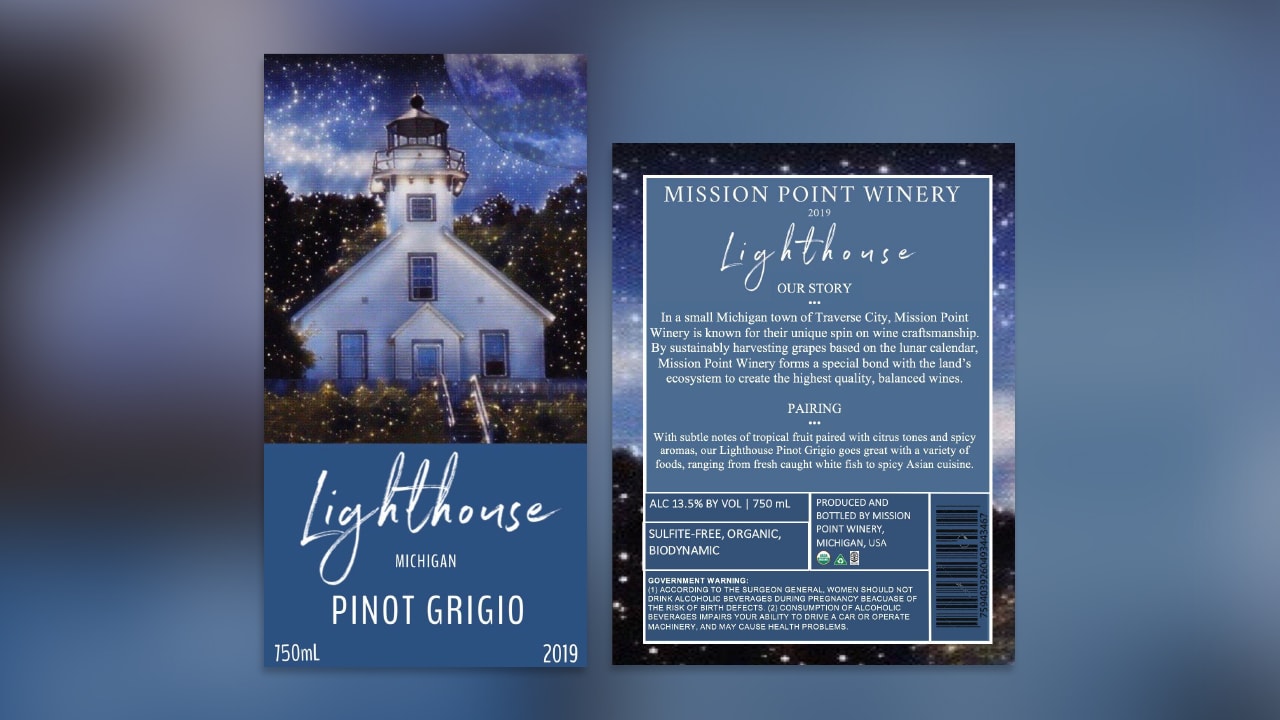 On the undergraduate side, students of all majors have several opportunities each year to compete at national and international levels — and Broad Spartans often come out on top.
For the second consecutive year, our students have taken first at the Intercollegiate Wine Business Invitational, where they are tasked with developing a new wine. This year, the team's Michigan-based pinot grigio bottle design and label, "Lighthouse," was deemed best in show.
"The northern region of Michigan is known for light-bodied white wines," Lauren Levinson, a senior studying hospitality business, said. "We decided to take it up a notch and incorporate bio-dynamic winemaking, a holistic viticulture technique, into our business plan to introduce new wine trends to make us stand apart from our competition.
"We focused on winemaking and its relationship to nature, such as how to create a responsible and sustainable wine, its impact on the environment and how to support other local wineries that want to embrace a similar practice."
While these examples only scratch the surface, they illustrate the hardworking, team-oriented and aspirational Spartan spirit that allows our students to flourish and our legacy of success to live on.
Spartan Researchers Team Up to Confront Hospital Hacking Head-On
By uncovering the specific information that hackers are after, our work helps to protect millions of patients.
The digital transformation of business has been dubbed the fourth industrial revolution as fundamental changes are taking place within organizations, across industries and throughout our society based on the ubiquity of technology.
With this transformation comes disruption and many challenges because business processes are being redefined. The health care industry, for example, struggles with safeguarding patient records and data — including personal information.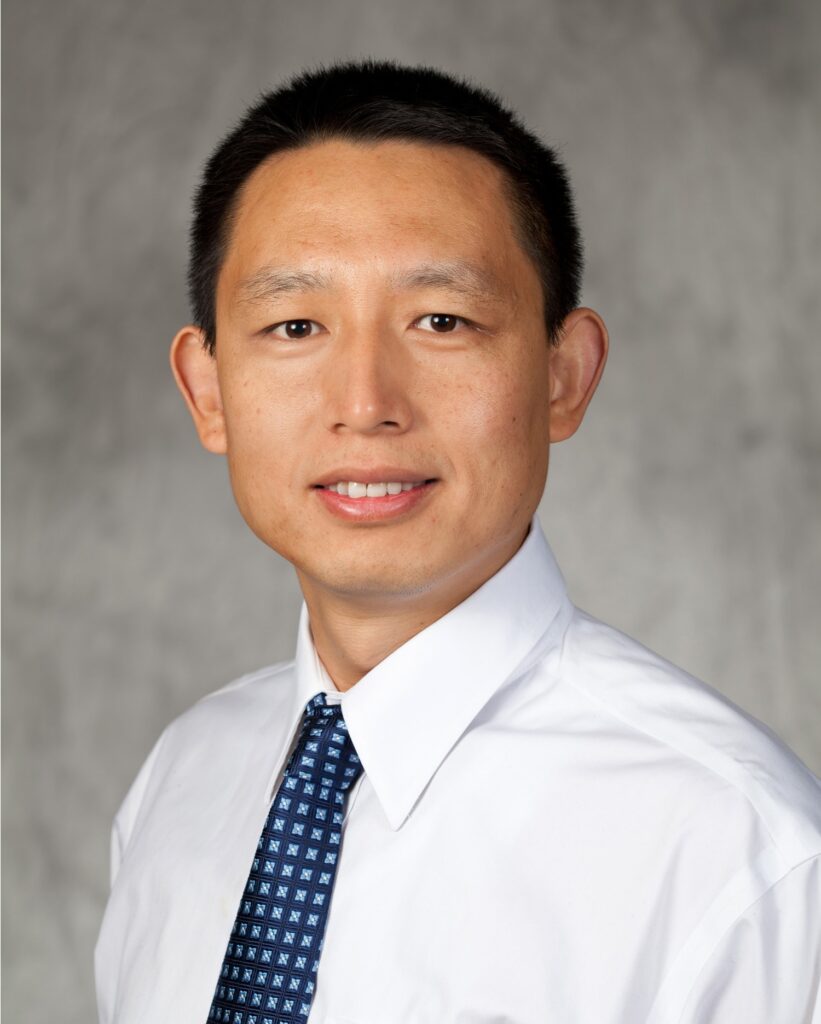 When hospitals are hacked, the public hears about the number of victims, but not what information the cybercriminals stole. A collaborative research effort between Broad faculty and alumni was the first to uncover the specific data leaked through hospital breaches, sounding alarm bells for nearly 170 million people.
"The major story we heard from victims was how compromised sensitive information caused financial or reputation loss," said John (Xuefeng) Jiang, lead author, Plante Moran Faculty Fellow and professor of accounting and information systems. "A criminal might file a fraudulent tax return or apply for a credit card using the social security number and birth dates leaked from a hospital data breach."
Until now, researchers have not been able to classify the kind or amount of public health information leaked through breaches, thus never getting an accurate picture of breadth or consequences.

"The findings, published in Annals of Internal Medicine, encompass 1,461 breaches that happened between October 2009 and July 2019.
Together, Jiang and co-author Ge Bai (Ph.D. Accounting & Information Systems '12), associate professor of accounting at Johns Hopkins Carey Business School and associate professor of health policy and management at Johns Hopkins Bloomberg School of Public Health, discovered that 169 million people have had some form of information exposed because of hackers.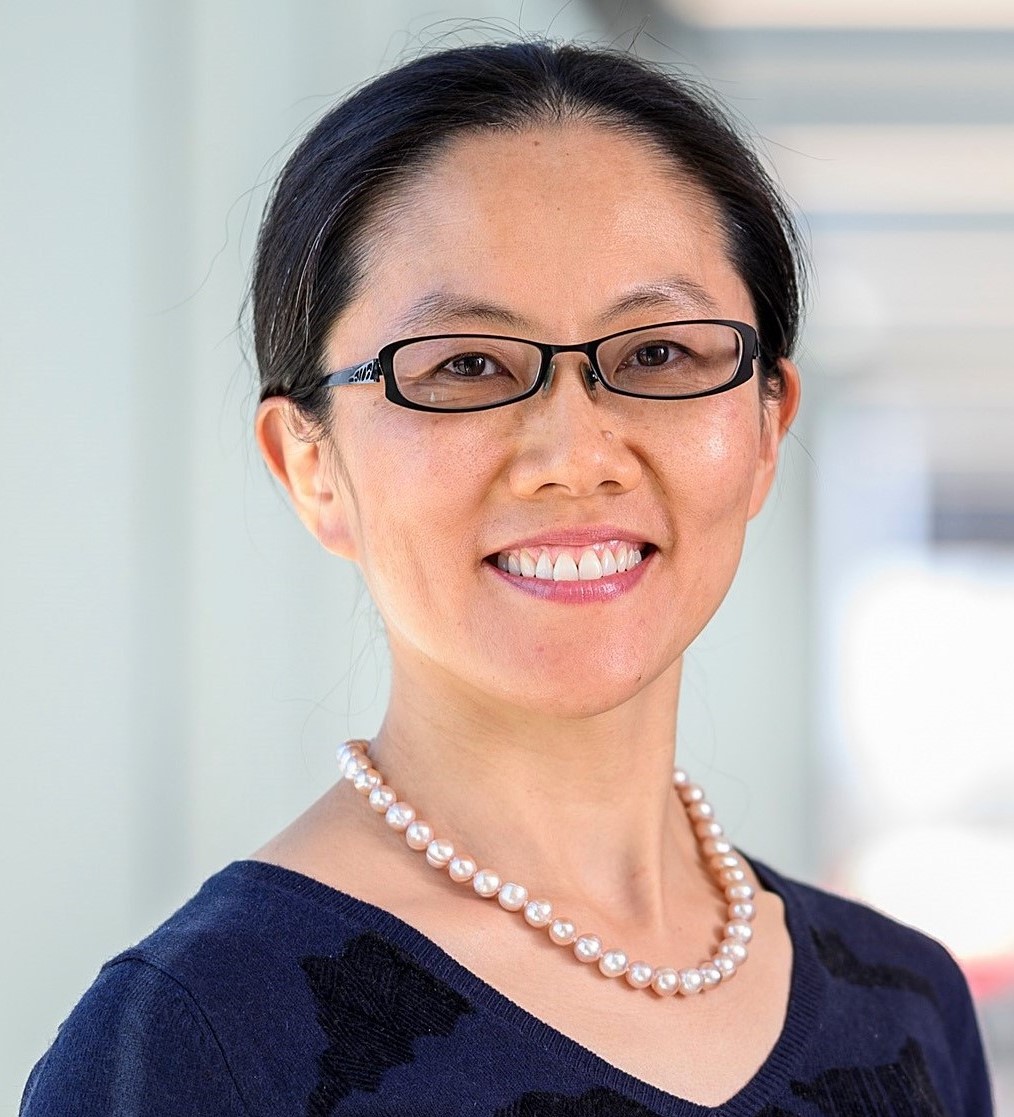 To uncover what specific information was exposed, the researchers classified data into three categories: demographic, such as names, email addresses and other personal identifiers; service or financial information, which included service date, billing amount and payment information; and medical information, such as diagnoses or treatment.
"We further classified social security and driver's license numbers and birth dates as sensitive demographic information, and payment cards and banking accounts as sensitive financial information. Both types can be exploited for identity theft or financial fraud," Jiang said. "Within medical information, we classified information related to substance abuse, HIV, sexually transmitted diseases, mental health and cancer as sensitive medical information because of their substantial implications for privacy."
More than 70% of the breaches compromised sensitive demographic or financial data that could lead to identity theft or financial fraud. More than 20 breaches, which affected 2 million people, compromised sensitive health information.
"Without understanding what the enemy wants, we cannot win the battle," Bai said. "By knowing the specific information hackers are after, we can ramp up efforts to protect patient information."
With a newfound understanding of what explicit data was leaked — and how many over the last decade were affected — the researchers offer hospitals and health providers suggestions on how to better protect patients' sensitive information and amplify their defense in our ever-changing digital world.
"Without understanding what the enemy wants, we cannot win the battle. By knowing the specific information hackers are after, we can ramp up efforts to protect patient information."
—GE BAI
The researchers suggest that the Department of Health and Human Services and other regulators formally collect the types of information compromised in a data breach to help the public assess the potential damages. Hospitals and other health care providers, Jiang said, could effectively reduce data breach risks by focusing on securing personal information, rather than the health care information, if they have limited resources. For example, they could implement separate systems to store and communicate sensitive demographic and financial information since that's the data that hackers are most interested in.
Jiang noted that Congress and DHHS recently proposed rules that encourage more data sharing, which increases the risks for breaches. He and Bai are working with lawmakers and industries by providing practical guidance and advice, using their academic findings, to change disclosure practices and better capture the impact of data breaches.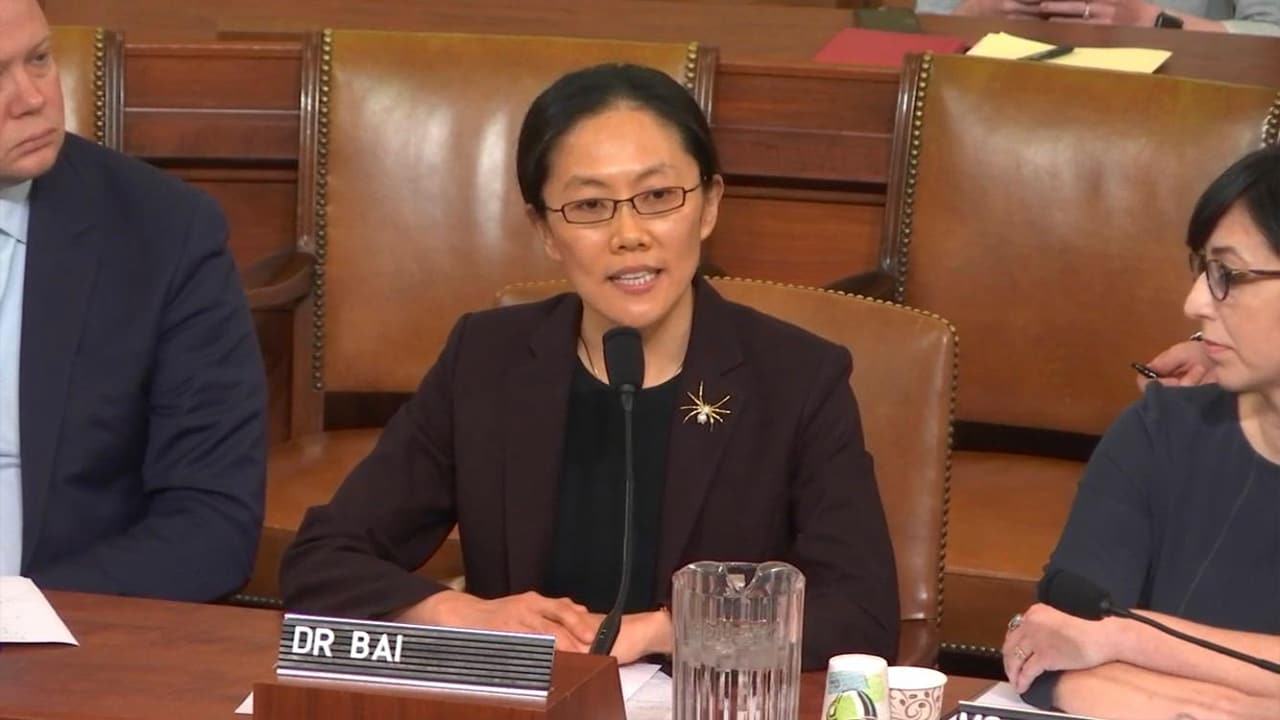 These findings are the third piece in a "trilogy" of research on which Jiang and Bai have worked together, relating to data breaches among health care providers. Their previous efforts uncovered which hospitals are more likely to suffer from data breaches and under which circumstances data breaches can happen.
Together, these Spartan researchers are making a high-quality impact, broadening public awareness, influencing policy and, ultimately, improving security within the digital transformation of business.